PoCo's Top Attractions
Welcome to Pocahontas County, Iowa! We invite you to create your own adventure, experience the attractions, and meet the people that make the county such a vibrant and welcoming place. Here are a few county favorites to kick start your adventure!
Fonda Museum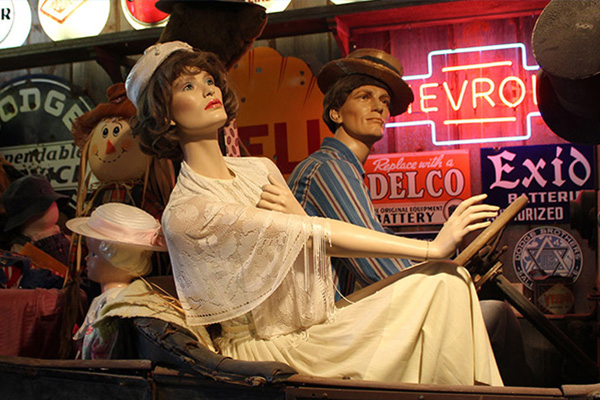 Free will donation – Open by appointment
110 N Main Street, Fonda, IA
(712) 288-6675 or (712) 288-6175
Located in the restored Opera House, this hidden gem will keep you mesmerized for hours. Get lost in time as you visit the general store, barber shop, and print shop, experience music of the past from restored player pianos and records in the 50's room, and view restored vehicles and countless petromobilia.
---
Pocahontas Statue at Princess Park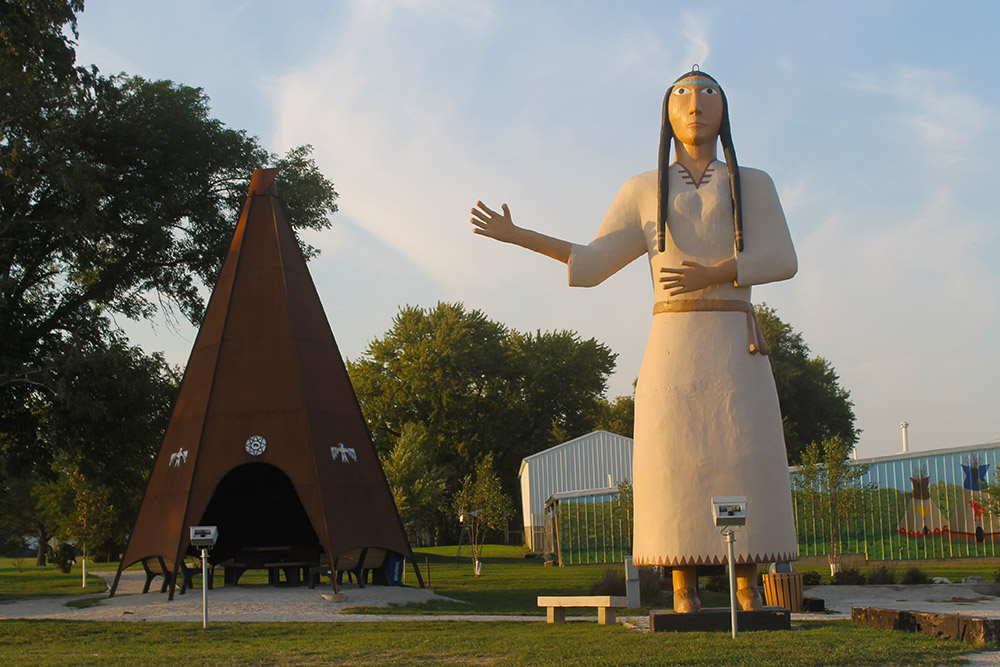 East Elm Ave. / Highway 3, Pocahontas, IA
Located at the easter edge of Pocahontas on Highway 3, the 25 ft tall statue of the Indian Princess Pocahontas welcomes visitors and residents to the town. Stop at Princess Park to see the statue along with her new teepee, beautiful murals, and a historic cabin full of Pocahontas County stories and artifacts.
---
Three Rivers Trail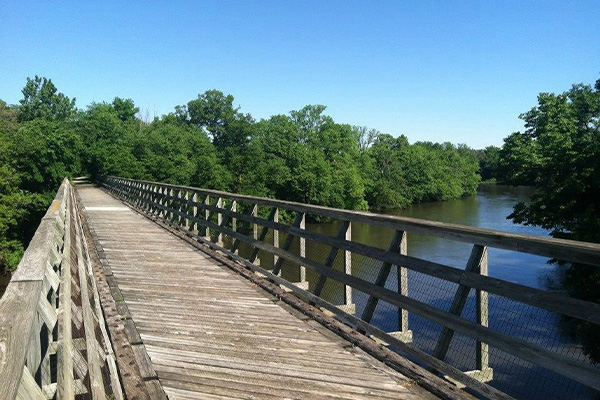 Corner of Railroad Street and 300th Avenue, Rolfe, IA
The Three Rivers Trail runs for nearly 40 miles from Wilcox Campground in Rolfe to just west of Eagle Grove. Whether you're a walking seeking peace and solitude or a family geared up for a bike ride on a trail, Three Rivers Trail is one you don't want to miss. 
---
Pocahontas County Historical Society Museum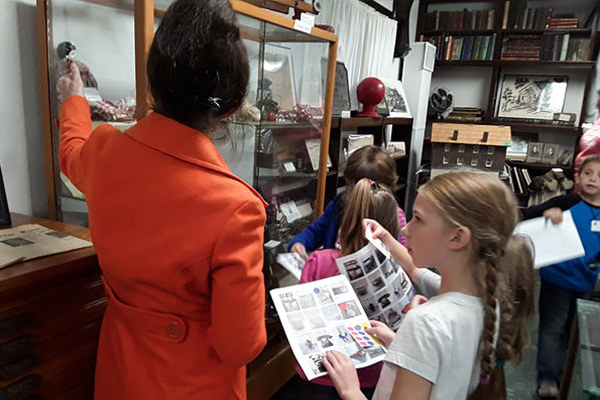 Open by Appointment
271 N 3rd Street, Laurens, IA
(712) 450-0022
Housed in the former Carnegie Library, the county historical museum will connect your to local history. Explore exhibits and collections on your own or with one of the museum's knowledgeable volunteers. Tours are free, so schedule one today!
---
The Kaleidoscope Family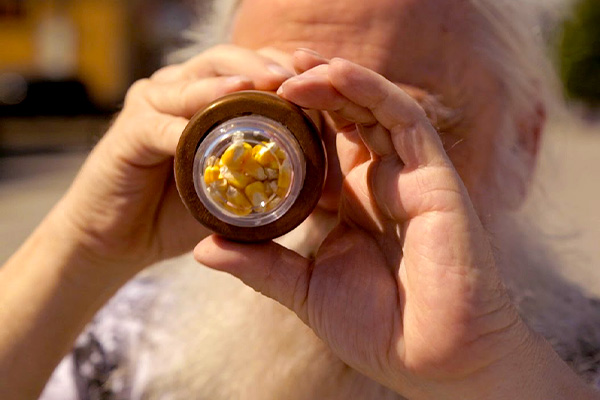 214 N Main, Pocahontas, IA
(515) 408-1269
Check out this unique storefront in downtown Pocahontas where beautiful, one-of-a-kind kaleidoscopes, wooden toys, spurtles, dibblers, signs and more are being made, carrying on the memory of Pocahontas's self proclaimed "village kaleidoscope maker," Leonard Olson.
---
Rialto Theatre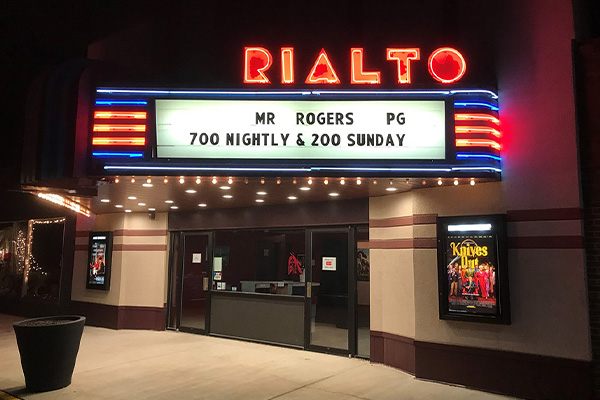 324 N Main Street, Pocahontas, IA
(712) 335-3434
This community-owned theater was originally built in 1939 and remains a staple in the community today with its beautiful marquee and daily showings. Stop by the renovated Rialto Theatre to see plays, band and chorus performances, and daily showings of movies at unbeatable prices. 
---
Meredith Park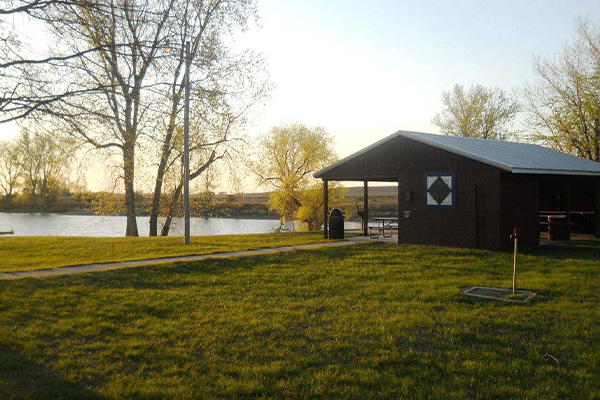 40273 250th Avenue, Mallard, IA
Meredith Park offers full hookup campsites, a sleeping cabin, a 5.5 acre natural swimming and fishing lake with a beach, and all the serenity you need to unwind after a busy day. Visit for an afternoon or for the entire weekend. 
---
Fonda Arts Center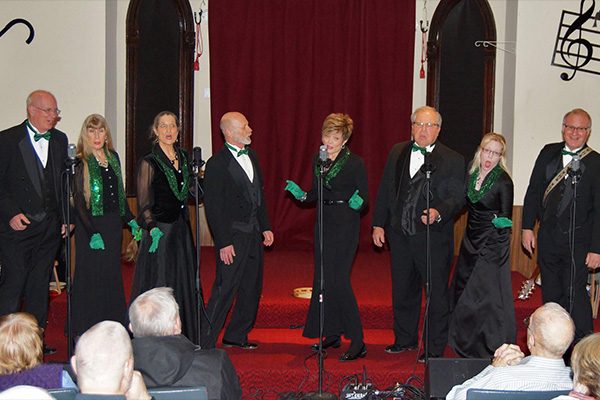 410 N Main Street, Fonda, IA
(712) 288-6278
The Fonda Arts Center provides artistic programming and entertainment to the community on the second Sunday of each month including musical performances, plays, wine tasting events, and youth activities. Numerous artists from all over the nation have shared their talents in Fonda.
---
Paintings in Oil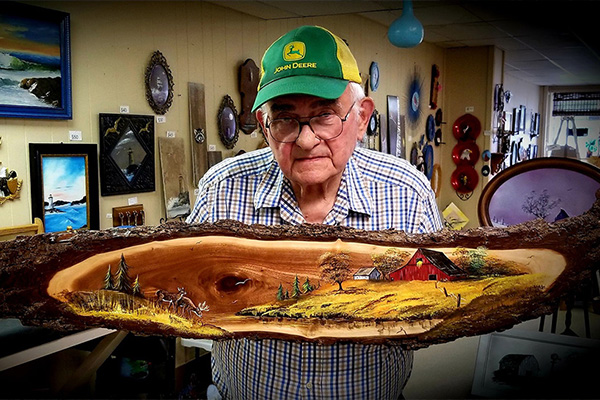 220 N Main Street, Pocahontas, IA
(712) 358-1404
The world is an artist's canvas, and there's plenty to paint! Swing by Jerry's store and see the wide variety of objects he's painted that can add a bit of style to your home or office.
---
Wiegert Prairie Farmstead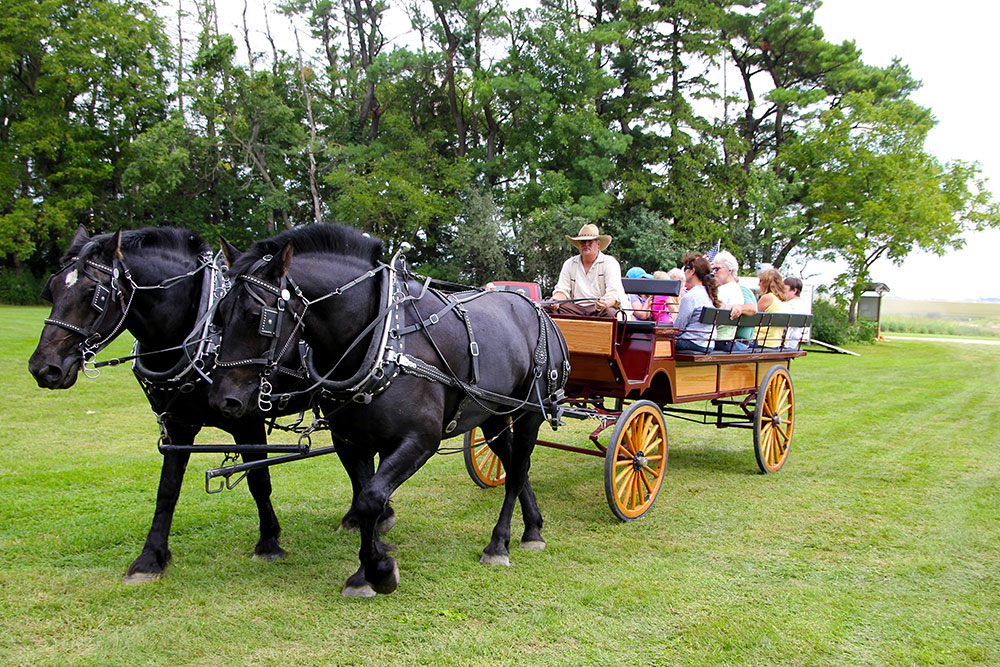 27575 615th Street, Palmer, IA
Home to the Wiegert family for over a century, the farmstead stands today as a living museum and classroom. Adjoining the farmstead is Wiegert Virgin Prairie. Don't miss out on Wiegert Fall Fest each August hosted by Pocahontas County Conservation! 
---
Freedom Rock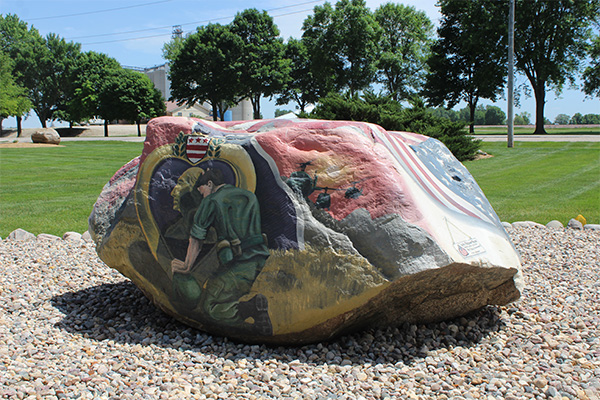 803 Broad Street, Rolfe, IA
The Pocahontas County Freedom Rock, painted in 2013, is located in Rolfe on Dan Allen's property. In addition to the Freedom Rock, the Allen property has many interesting sites and oddities that you won't want to miss including the world's largest Clydesdale rocking horse, the Bud Barn, and the 11.5 feet tall Cy statue that previously stood at Jack Trice Stadium in Ames, Iowa.