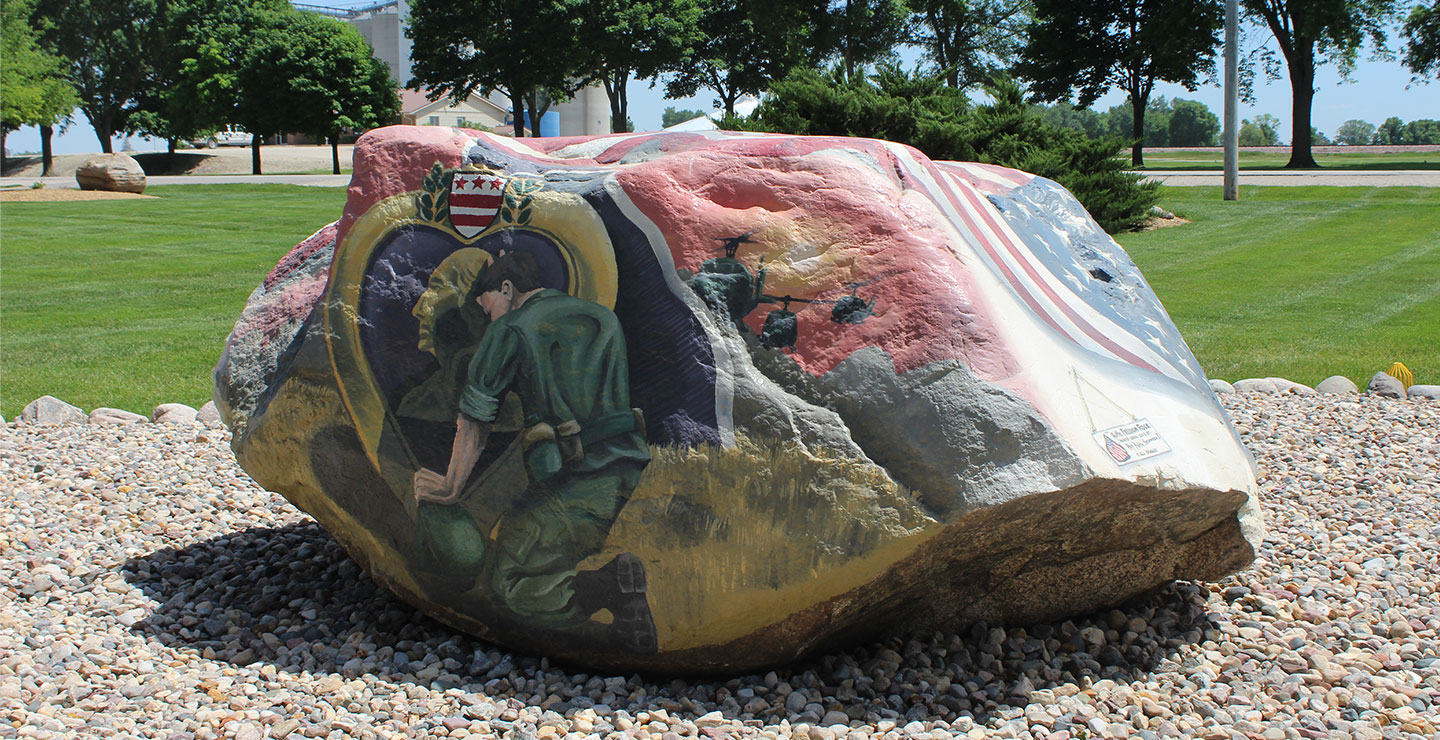 Trip Ideas for the Patriotic and Proud
Looking to feel patriotic while vacationing and discovering new locations this year? You've come to the right place! Here we've listed our best trip ideas to honor American heritage and explore the patriotic history of Pocahontas County.
Visit the Freedom Rock of Pocahontas County in Rolfe. See the beautiful paintings of the bald eagle on the front side and the kneeling soldier on the back side. This freedom rock can be the first one on your Freedom Rock tour of Iowa. But before you leave Rolfe, make sure to call City Hall and reserve time to get a tour of the old schoolhouse and cabin at Streit Park. There is plenty of history to re-discover when getting a tour!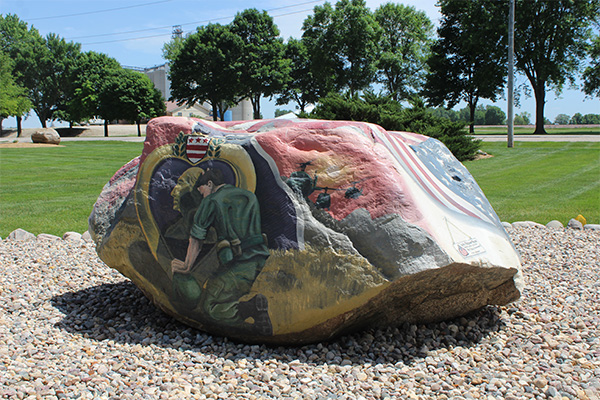 On your way out of Rolfe, take some time to track down Old Rolfe and view the historic marker of the first Pocahontas County courthouse. The beautiful marker was built by Father Paul Dobberstein, who was also the creator of the nearby Grotto of the Redemption. There's a lot of history at Old Rolfe, so be sure to not miss this quick stop.
Stop in Pocahontas to view the Pocahontas County Veterans' Memorial. This ongoing memorial honors all men and women of Pocahontas County who have served to protect their country. The memorial is divided up into numerous marble slates and lists all local veterans of each war. It's conveniently located on the south side of the Pocahontas County Courthouse, which was added to the National Register of Historic Places in 1981 after being built in 1923. Step in and admire the artistry of the courthouse, but know that it is currently still functioning as the county courthouse, so there is a lot of hustle and bustle around the building.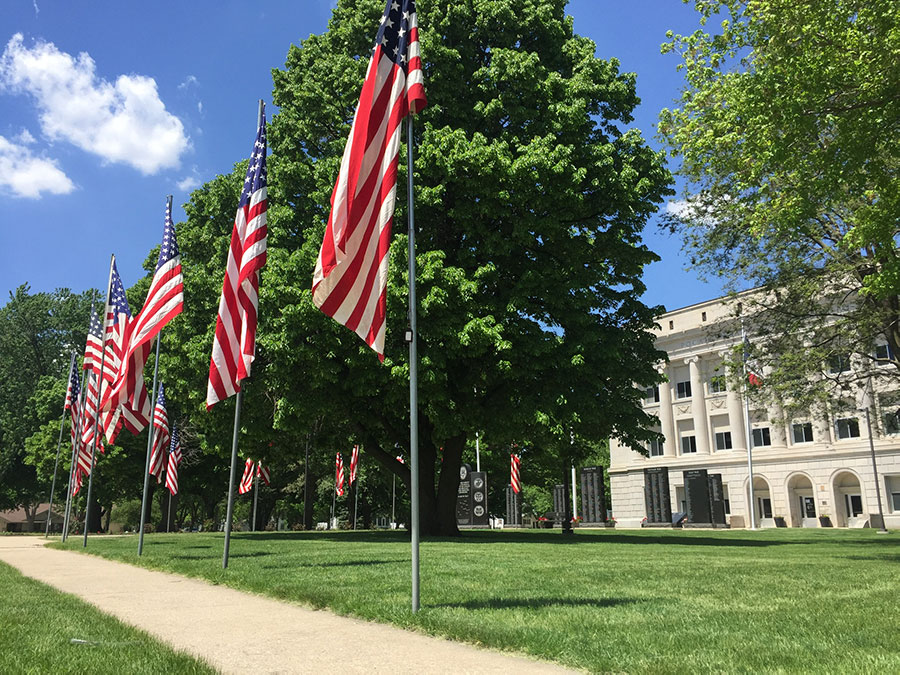 There are a wide variety of Barn Quilts across Pocahontas County, some of which sport their patriotic spirit. You can easily spend a day traveling all over the county to visit each one and grab pictures of them. Just be sure to stop in for lunch at one of the great restaurants in the county.
While we're on the topic of quilts, Freedom Quilts in Varina is a must see. Freedom Quilts creates quilts for families who have lost a loved one in the line of duty. You can volunteer to help or just stop by to see the volunteers in action. Freedom Quilts hosts events about every year to present the personalized quilts of fallen heroes of loved ones to their family members. If you would like to request a freedom quilt or learn more, you can do so on their website.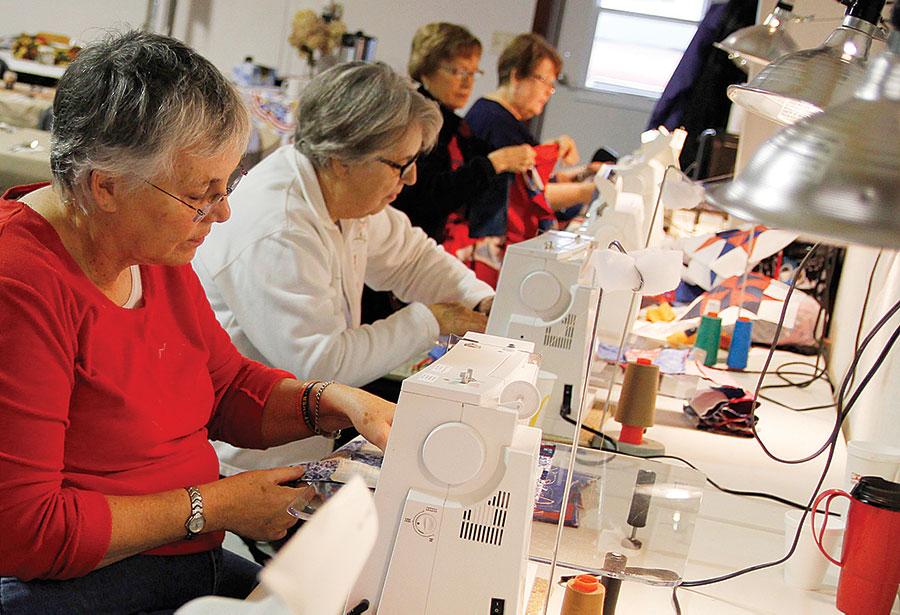 Our last recommended patriotic stop is at the Pocahontas County Historical Society Museum. This museum is constantly changing displays as new materials roll in, but there is always something patriotic to find within a tour of it. Make sure to call ahead and schedule your appointment before driving into town.
Are you interested in more ways to get a taste of history in Pocahontas County? Why not check out trip ideas for the History Buff!
Trip Ideas
Posted August 4, 2020