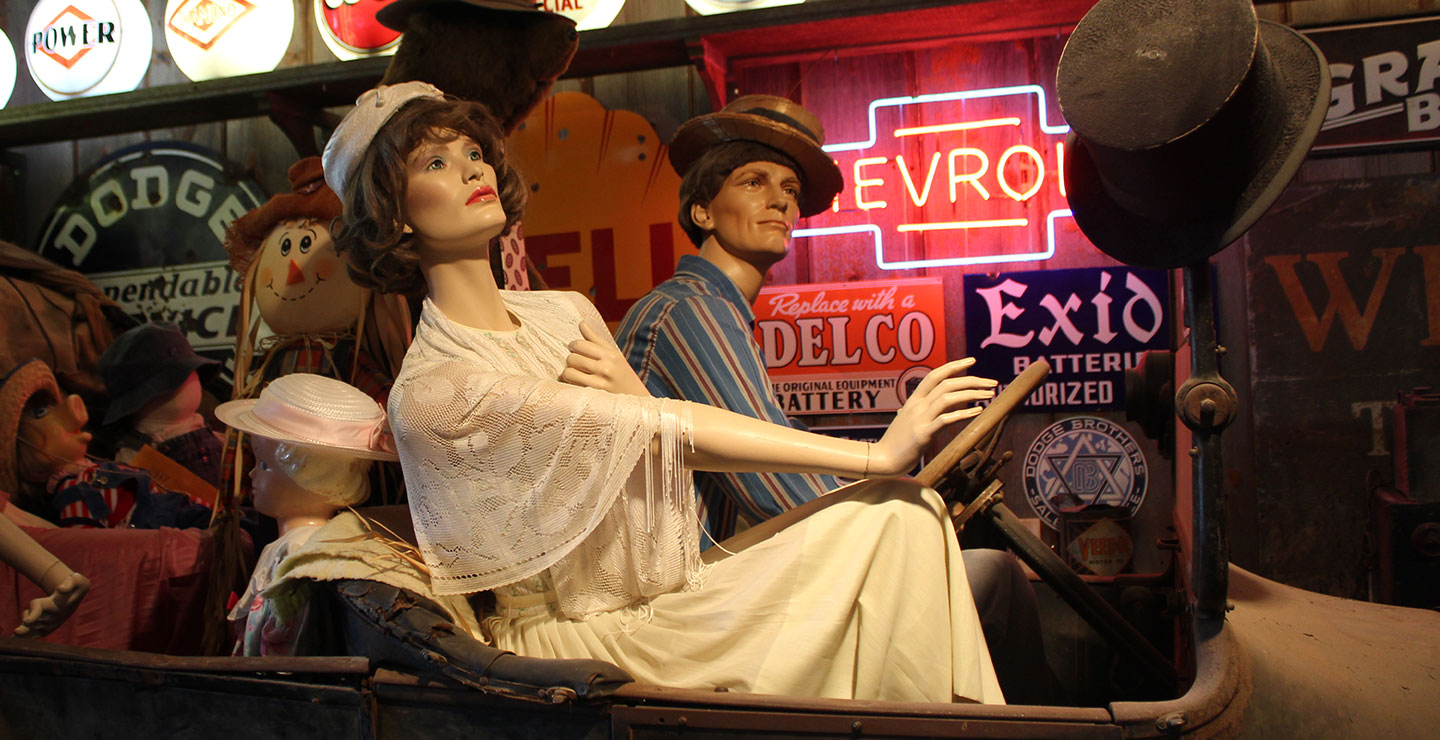 Trip Ideas for the History Buff
Pocahontas County is rich with a variety of historical sites to visit. With both indoor and outdoor locations available for the history buff to explore, you can plan your history heavy trip any time of the year! The suggested locations for this trip will take you through the Fonda, Laurens, Pocahontas, and Rolfe communities, along with a few rural locations.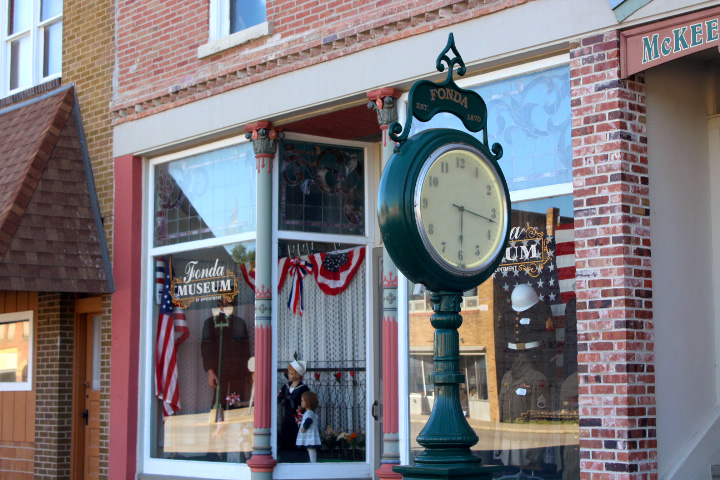 Dive into the past and explore what small town Iowa life was like for residents and business owners in the 1920's and 1930's when you tour the Fonda Museum. The museum is filled with blast from the past souvenirs and machines, making it so you can't help but feel nostalgic for how life used to be when strolling through. The museum is opened by appointment, so book it into your schedule before you arrive in town! Although, if you're needing to kill a bit of time in Fonda, why not get some delicious ice cream from Highway 7 Cafe or check out what's for sale at McMullen Antiques.
After your time in Fonda, you'll definitely want to journey up to Laurens to check out the Straight Story Building. The 1998 Disney movie "The Straight Story" was filmed in Laurens and told the fascinating story about Alvin Straight's trip on a lawn mower to visit his ill brother in Wisconsin. When visiting the Straight Story Building, you can sit in the actual lawn mower Alvin Straight used on his trek and learn more about the history behind the journey and the movie. It's a fun building that you won't want to miss.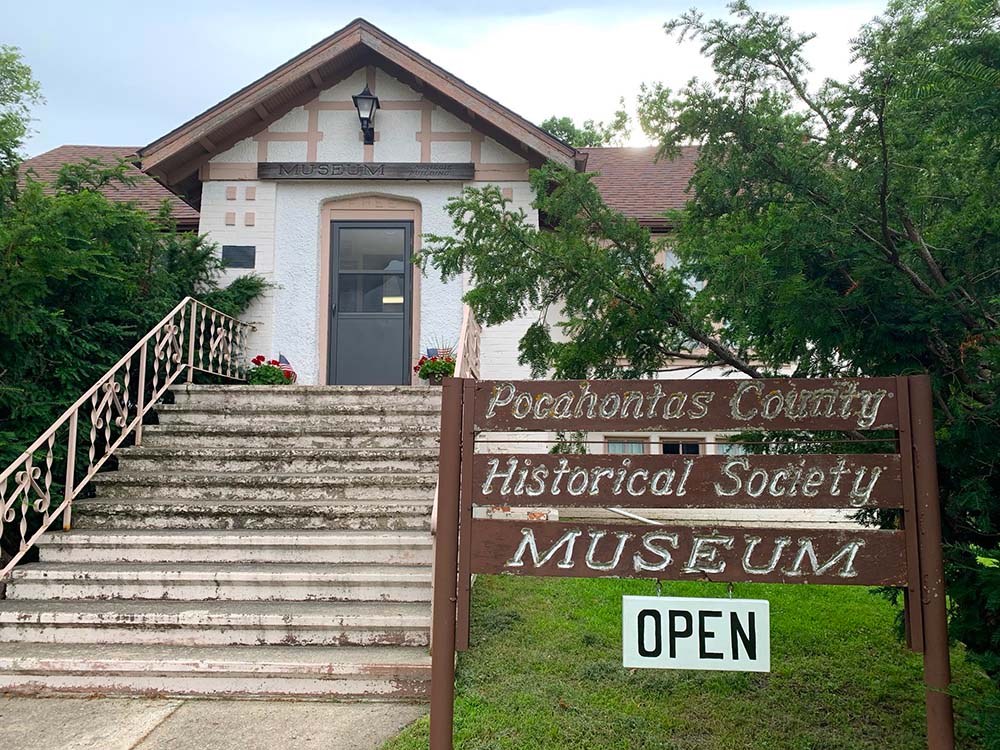 Be sure to also take time in Laurens to tour the Pocahontas County Historical Society Museum. The museum opened in 1977 and is housed in what was formerly the Carnegie Library. Laurens was the smallest town to receive grant money from the Andrew Carnegie effort to build libraries across the country at the start of the 1900's. The museum is on the National Register of Historic Places and it regularly adds to and changes its displays. The best part is that tours of the museum are free, so be sure to schedule your appointment in advance!
Looking to spend a good amount of time in Pocahontas? There are plenty of places to visit! Start by checking out the Pocahontas County Veterans' Memorial that honors the men and women of Pocahontas County who have served our nation. Once you're finished there, head down Main Street and check out the Former Saints Peter & Paul Church Building, which is part of the National Register of Historic Places. You may be able to get a tour of the building by asking the right people around town, but you can also find out more information about the church by following the Pocahontas Historic Audio Tour.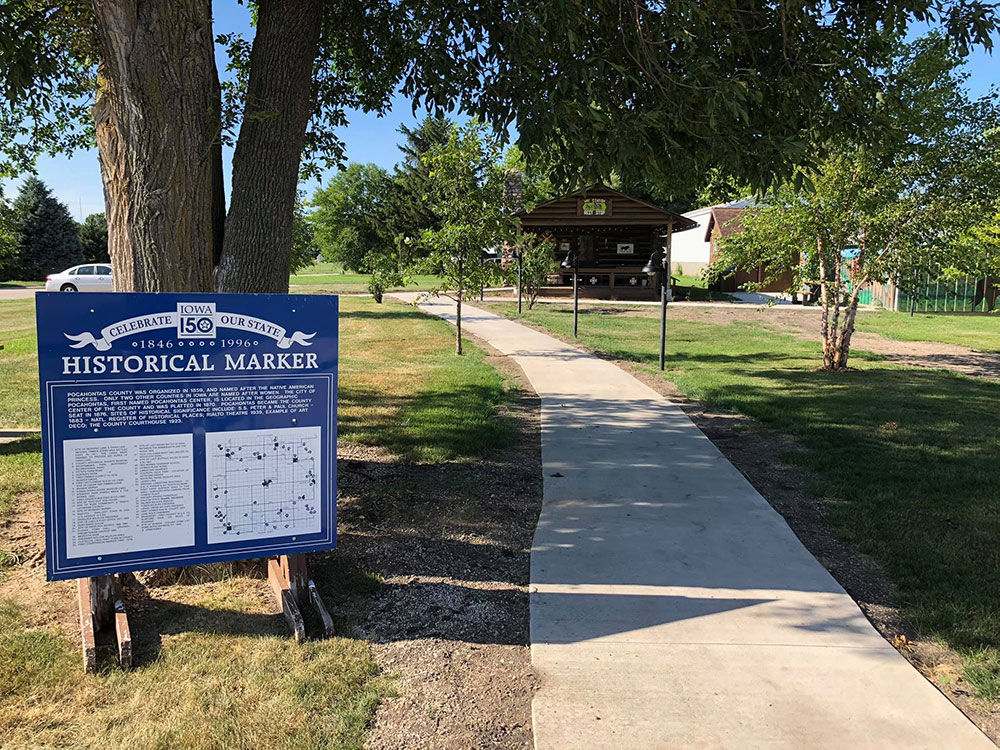 Before you head out of town, make sure you visit Princess Park on the east side. Princess Park is home to the famous Pocahontas Princess Statue and features a log cabin filled with memorabilia and articles of the town's history. The park recently had sidewalks poured, so it is now handicap accessible for all who wish to visit!
After you've finished your time in Pocahontas, head on over to Rolfe! You may want to detour before arriving in Rolfe to visit the Last Buffalo Shot in Iowa Marker, or stop by to explore Old Rolfe. You can find the memorial and marker for the county's first courthouse at Old Rolfe; it's located northeast of Rolfe on 325th Ave between 440th and 450th Streets, with the official address being 44673 325th Ave.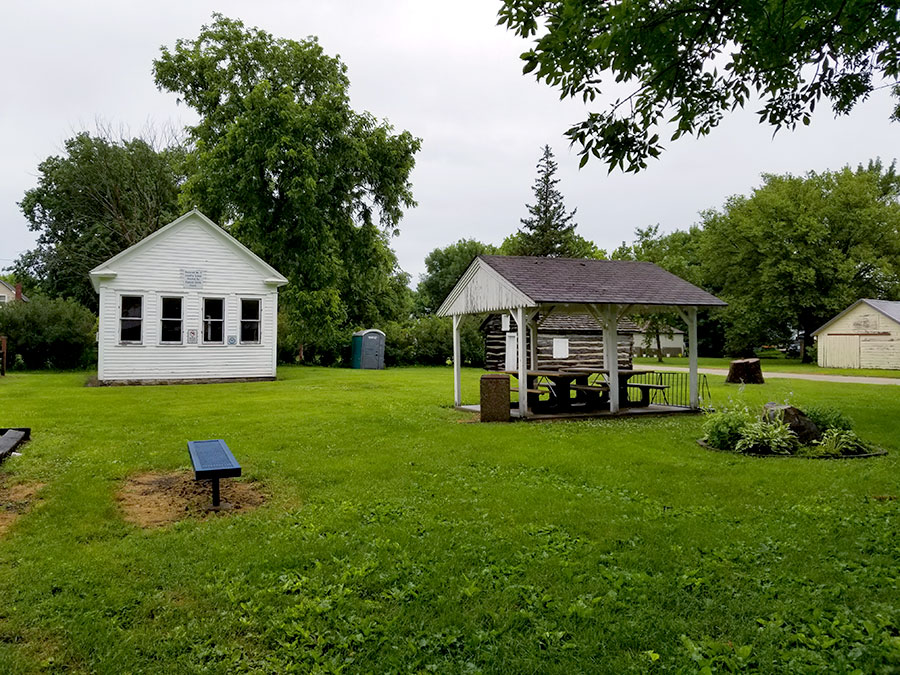 When in Rolfe, make sure you visit Streit Park and schedule an appointment for a tour of the historic schoolhouse and cabin. It's a great location to bring your lunch and enjoy eating it outdoors under the open shelter picnic table area. Of course, you can always hit up Sunnybrook on Main if you'd rather dine in while in Rolfe. But before you leave town, the Freedom Rock is a must see with its bald eagle and purple heart tribute.
Depending when you visit, you may want to check out the Wiegert Fall Fest at Wiegert Prairie Farmstead. There are several activities for any history buff to enjoy at this annual event put on by Pocahontas County Conservation and the Pocahontas County Historical Society. Visiting in the warmer months also means you could enjoy a nice walk on the Three Rivers Trail and visit Melson Park to learn more about the history behind the Last Indian Battle in Iowa.
Looking for more historical places to tour while on your visit in Pocahontas County? You can check out all of our History & Heritage sites to explore.
Trip Ideas
Posted August 4, 2020