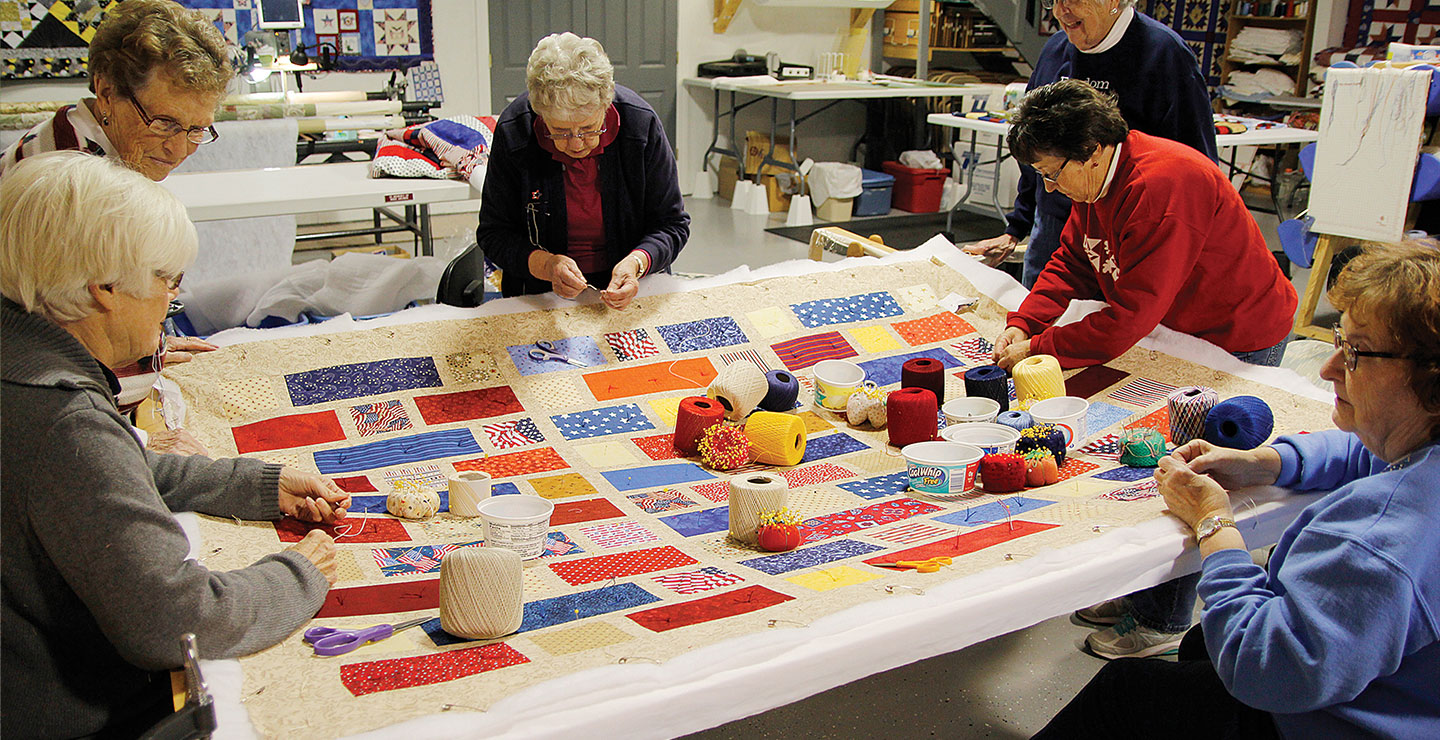 Trip Ideas for the Quilting Queen
There's plenty for quilting enthusiasts to enjoy in Pocahontas County! If you're looking to spend a nice day to get your quilting fix in, be sure to follow our itinerary in this "Quilting Queen" trip idea!
Freedom Quilts is an amazing quilting place to visit. Freedom Quilts is a nonprofit organization that was created to craft personalized quilts for family members who have lost a loved one in the line of duty. You can call ahead to schedule an appointment to see these gorgeous, personalized quilts being made. Or, if you're moved by these efforts, you can volunteer and lend a hand to help craft part of a quilt yourself.
Pocahontas County is home to several barn quilts on display. Spend the morning or afternoon following our map and driving around the county to spot each of these unique quilts. As you're traveling, you may want to stop to take in some fresh air at one of our beautiful parks or grab a bite to eat at a restaurant. If you share any pictures of your travel on social media, make sure to use #DiscoverPoCo to share them with us!
Looking for more to explore while in the area? You may want to check out B & K Embroidery to add a little spark to your next quilting project. If you're looking to visit more shops, you can browse our Shop section or view our trip idea for the Savvy Shopper.
Trip Ideas
Posted August 4, 2020