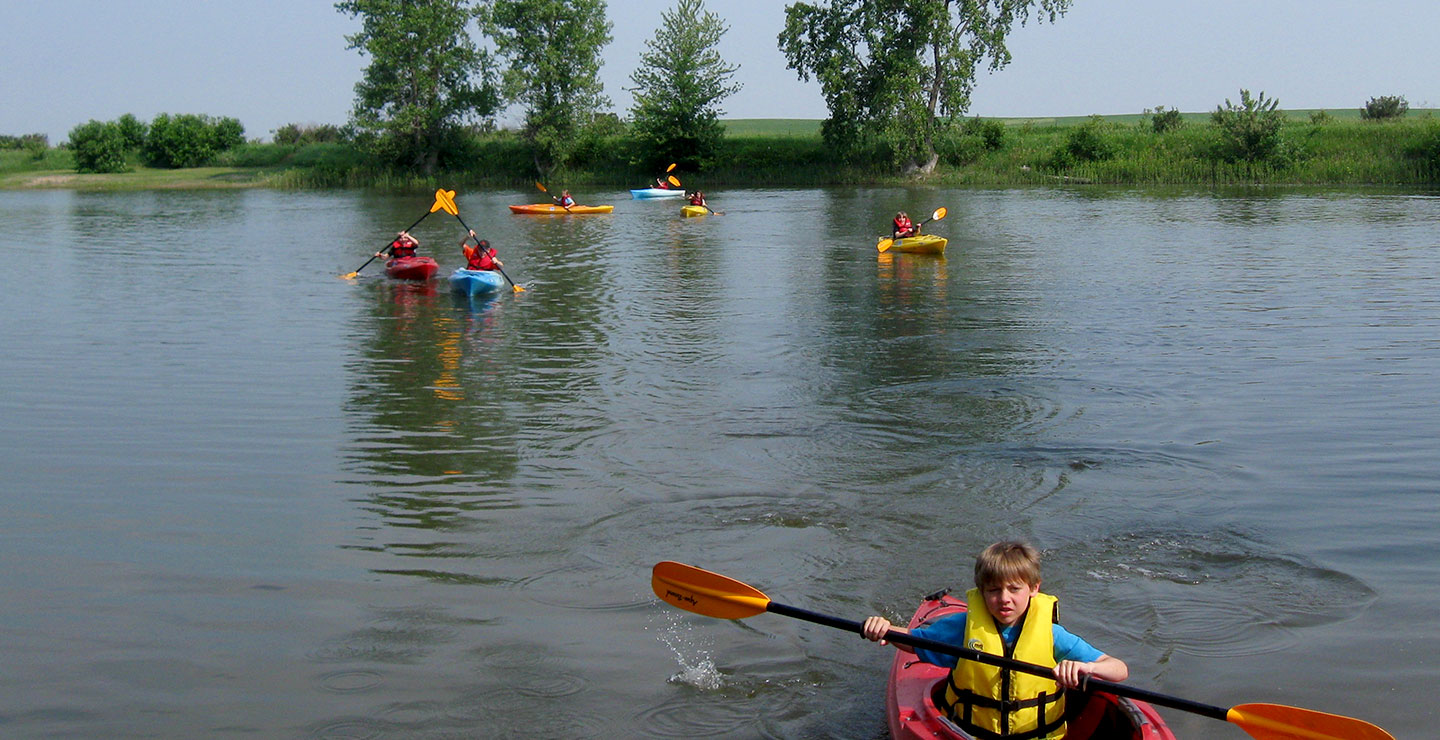 Trip Ideas for the Outdoor Explorer
Are you looking for ways to connect with nature? Or maybe you're searching for some trails you have yet to explore? Our ideas for the outdoor explorer offer up a great variety of places in Pocahontas County for those who want to be out and about!
One of the most expansive outdoor areas to explore is Cooper's Cove. Known for the landmark Keystone Bridge, Cooper's Cove is home to updated, modern camping facilities with a campground among plenty of green space. There are hiking trails, wooded areas for spotting wildlife, and a fishing pond. It's also right across the road from Whitetail Ridge, which features a great hiking trail for exploring. Fascinating wildlife, such as Bald Eagles, have been spotted in the area. The trail runs along Lizard Creek, so there are plenty of great views to enjoy while hiking. Between these two locations, it's easy to spend several hours (if not an entire day) trekking the area!
Are you looking for opportunities to kayak? Try out Sunken Grove or Little Clear Lake County Park! Sunken Grove is a 185 acre shallow bottom lake with a boat ramp and a beautiful overlook area, so you can capture your memories of the day in a picture perfect shot worthy of sharing on social media. Little Clear Lake is another shallow bottom lake of 187 acres and has a campground with playground equipment that rests right by the lake.
If you'd rather swim than kayak, look no further than Meredith Park – known locally as Plover Pit. Not only is it popular for swimming, but also fishing, camping, and picnicking. It features modern restrooms and showers if you'd like to clean up after swimming. You may want to swing by and admire the playground created from 15,000 recycled milk jugs.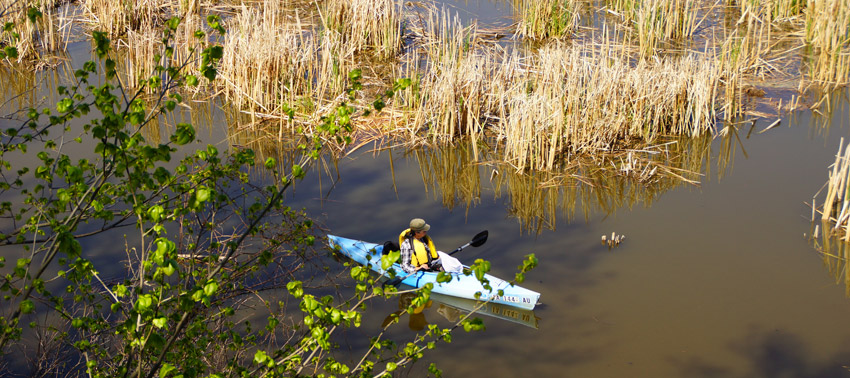 If you're looking to stay somewhere on your outdoor adventure, be sure to check out the Cabins & Campgrounds available throughout the county! There are plenty of sites available, some being located in town and others being in the country.
Looking for more trails to trek on your exploration? If you want to explore off the beaten path, visit Lizard Lake and Swan Lake! Both have vast wooden areas with history lessons to share. Lizard Lake features some old Indian Mounds and is an expansive 275 acre shallow water lake. It's a great spot for fishing too, with a public fishing dock, boat ramp, and bathroom shower house. If Sunken Grove and Little Clear Lake weren't enough for your kayaking needs, Lizard Lake is a great additional place to kayak. If you're just focused on hiking, Swan Lake is a phenomenal place to be, as it's filled with wildlife and history. Here you can read about prior buffalo runs, Indian burial sites, and steamboat tours while hiking the dry uplands, swamp lands, and Oak Savanna habitats.
One trail you have to be sure to visit is the Three Rivers Trail that starts in Rolfe, and make sure to swing by Melson Park while on your journey! The Three Rivers trail runs a total of 40 miles, starting off mostly flat and ending just west of Eagle Grove. The trailhead of Three Rivers in Rolfe does have a nice shelter and bathroom area so you can use the facilities before departing on your adventure. Melson Park, which is 4 miles outside of Rolfe and along the trail, is a great place to take a lunch break and learn the history behind the Last Indian Battle in Iowa.
Want to take a break from hiking the trails? Consider a round of disc golf at the disc golf course in either Laurens or Fonda. The course in Laurens is located at Sportsman Park, which also features playground equipment, stocked fishing pond, a campground, and a trail. The Fonda disc golf course is located at Straight Park, which also includes a campground with cabins, playground equipment, stocked fishing pond, and a softball field.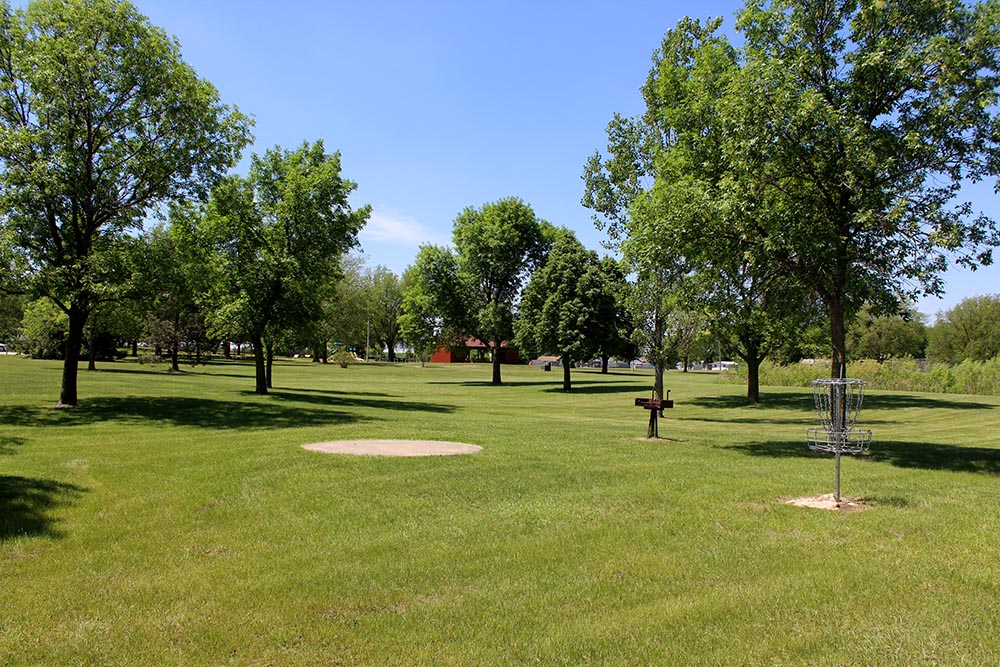 If you want to pick up a souvenir from your time exploring nature in Pocahontas County, be sure to hit up one of the great greenhouses we have! There's the Rolfe Flower Bin, Gilmore Garden Center and Rhythm & Bloom; all of which can provide you with a nice plant for your house or garden, or a fun piece of art to display outside of your home!
Trip Ideas
Posted August 4, 2020