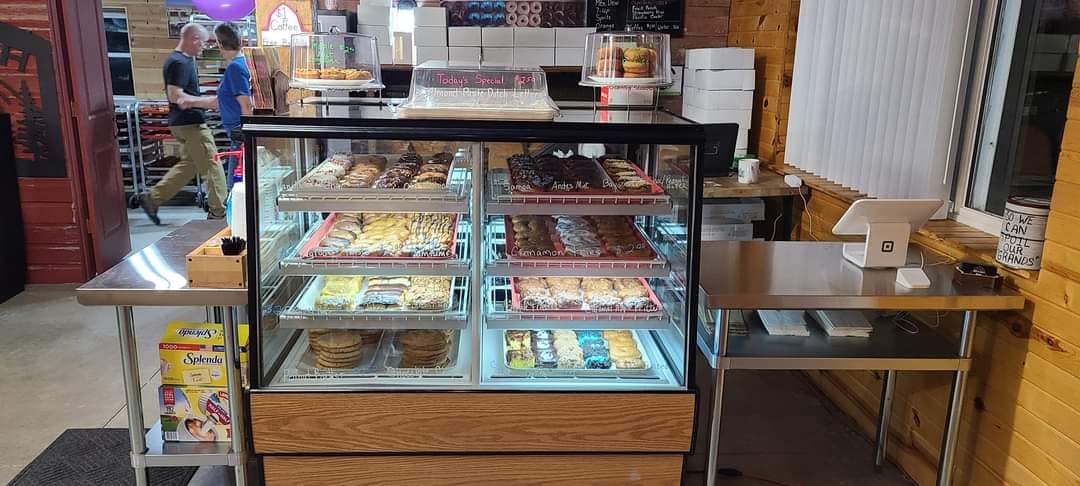 Varina Barn Becomes Alive as Venue Space & Bakery
Originally reported by Erin Sommers in the Pocahontas Record Democrat
Bill Hartman has been baking and making donuts for decades. Starting May 6, 2023, he'll be making them every week for the folks in and around Varina at Bill n Lin's Barn.
Hartman and his wife, Linda, settled in Varina in September. They chose the location to get closer to their children and grandchildren, who live in Grimes, Montana and Michigan. This part of Iowa is right about in the middle of those distances, Hartman said. The couple — high school sweethearts — are originally from Sheldon and Hospers. Hartman worked for the Pantry Cafe in Orange City right after high school and spent three years as a manager at Village Inn Pancake House in Bellevue, Neb. During Bible college, Hartman and his wife worked for Fran's Bakery, where they learned scratch baking.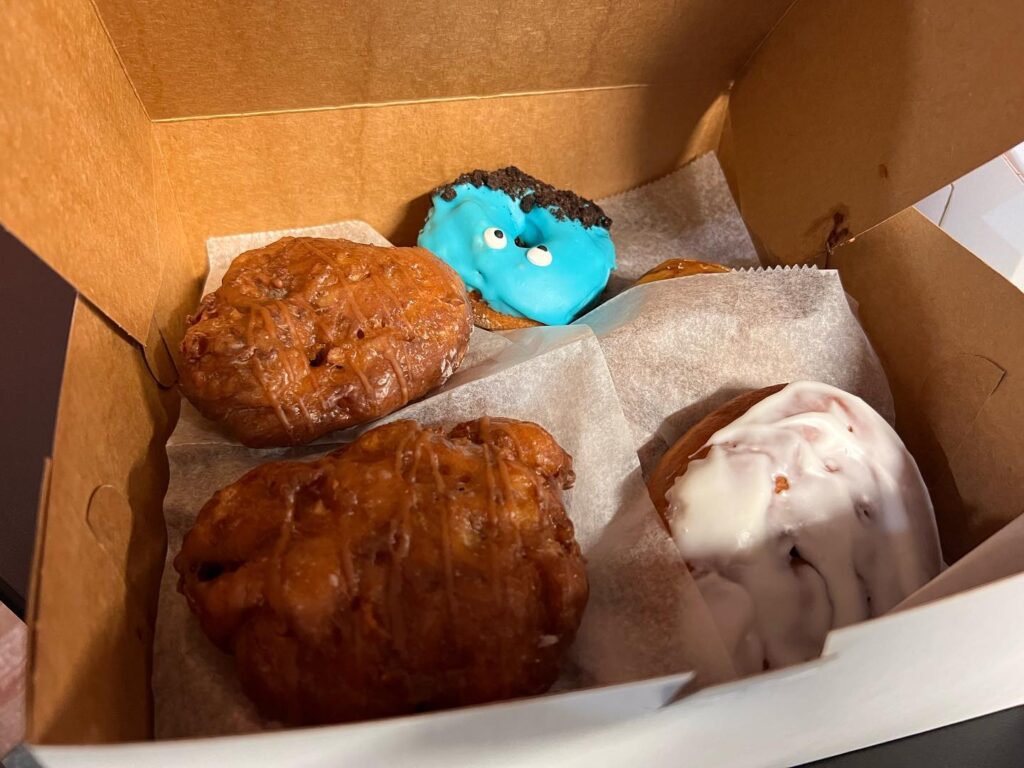 He also spent decades moving around the country as an Assemblies of God pastor. Most recently, the couple was living in Mesa, AZ, but looking to return to Iowa and cut down on the distance they needed to travel to see their children and grandchildren, Hartman said.
"When we wanted to move back to the Midwest, we came across the barn," Hartman said. He referred to the former Grandpa's Barn in Varina.
He saw the barn as an opportunity to open a home bakery. The barn will also be available as a venue to rent for events, he said. On May 6, BillnLin's Barn is planning a grand opening. The bakery will be open from 6 a.m. to noon, with donuts, coffee, pop and juice for sale.
"The idea is to start with that," Hartman said. Eventually, he would like to be open more hours and would like to fulfill custom orders, too. The bakery will have a variety of classic donuts.
"I specialize in cookies and cake donuts and scratch sweet dough for fritters, long johns and bismarks," Hartman said. Lots of big box stores offer donuts, but those pastries aren't made from scratch, Hartman said. "This is made from scratch on site," he said.
He doesn't cut corners, either. Take his apple fritters. "I still use real apples, chopped up," he said. "Most people will use a compote."
For updates about Bill n Lin's Barn, follow them on Facebook.