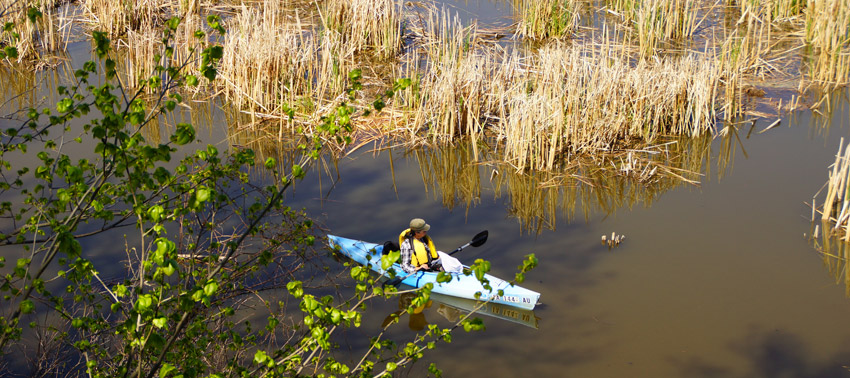 Kick-start Your Canoeing and Kayaking Adventures
Are you looking for a new activity to enjoy the outdoor weather before winter hits? Why not try out kayaking or canoeing! Pocahontas County has several great places to try it out – Sunken Grove, Little Clear Lake, Meredith Park, Cooper's Cove – just to name a few. But what do you need to know about kayaking and canoeing before you jump in? We have answers for you!
Kayaking and canoeing can be as expensive or inexpensive as you'd like it to be. There's a wide variety of kayaks and canoes available for whatever your preference is, and they're usually available at any larger store that has an outdoor section or fishing department. It's also cheaper than owning a motor boat, because you don't need to pay for gas and a trailer to pull your boat! You'll just need a kayak/canoe, a paddle, and a life jacket.
Not only is it a more affordable way to explore lakes and rivers, but it allows you to be more mobile and less disturbing to the natural wildlife there. "Canoeing and kayaking allows you to see and get back into areas that you never could with a motor boat," says James Conway, Ranger Naturalist at Pocahontas County Conservation. "It also allows you to be more quiet and less disturbing to wildlife. A lot of anglers prefer fishing from kayaks and canoes because you can go anywhere with water."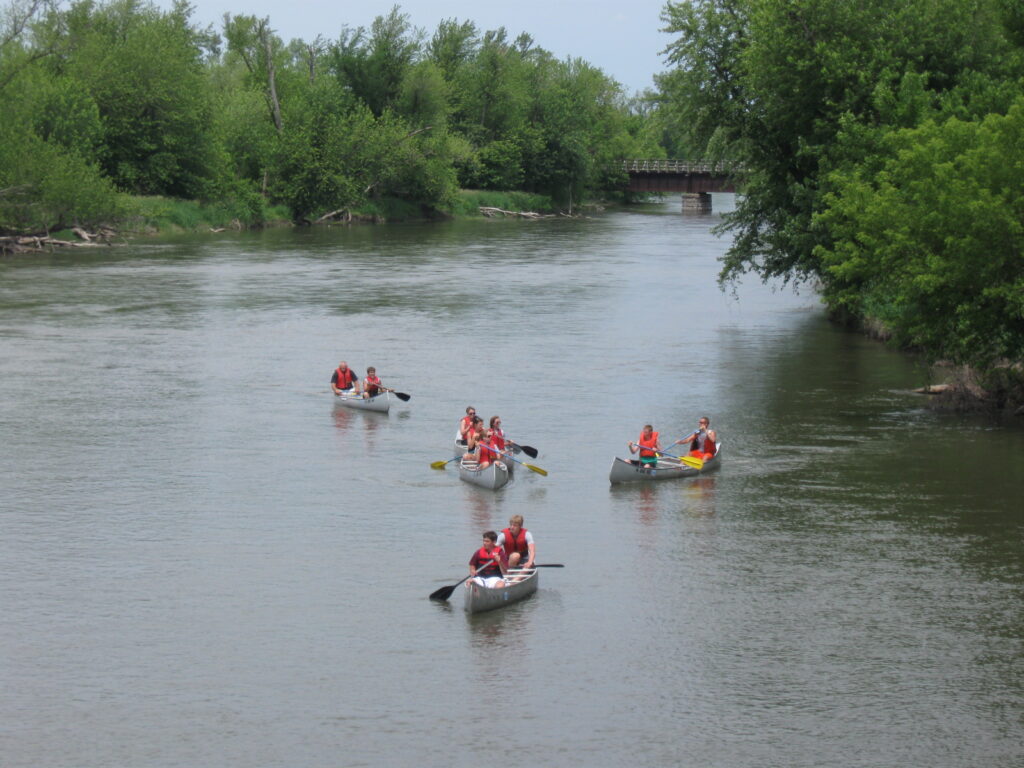 If you're new to kayaking or canoeing, you'll want to be sure to do some research to learn about where you will be paddling before you get there. It's required by law to wear a life jacket, and it's best to go with a group of people when you're first starting out. Be sure to never stand up in a canoe or kayak when in open water! You'll also want to dress appropriately for the weather and bring drinking water along.
You can explore our county parks to check out some more areas where you can kayak and canoe. You'll probably work up an appetite by the time you're done, so be sure to explore nearby restaurants to enjoy afterwards
Outdoor Recreation
Posted August 26, 2020