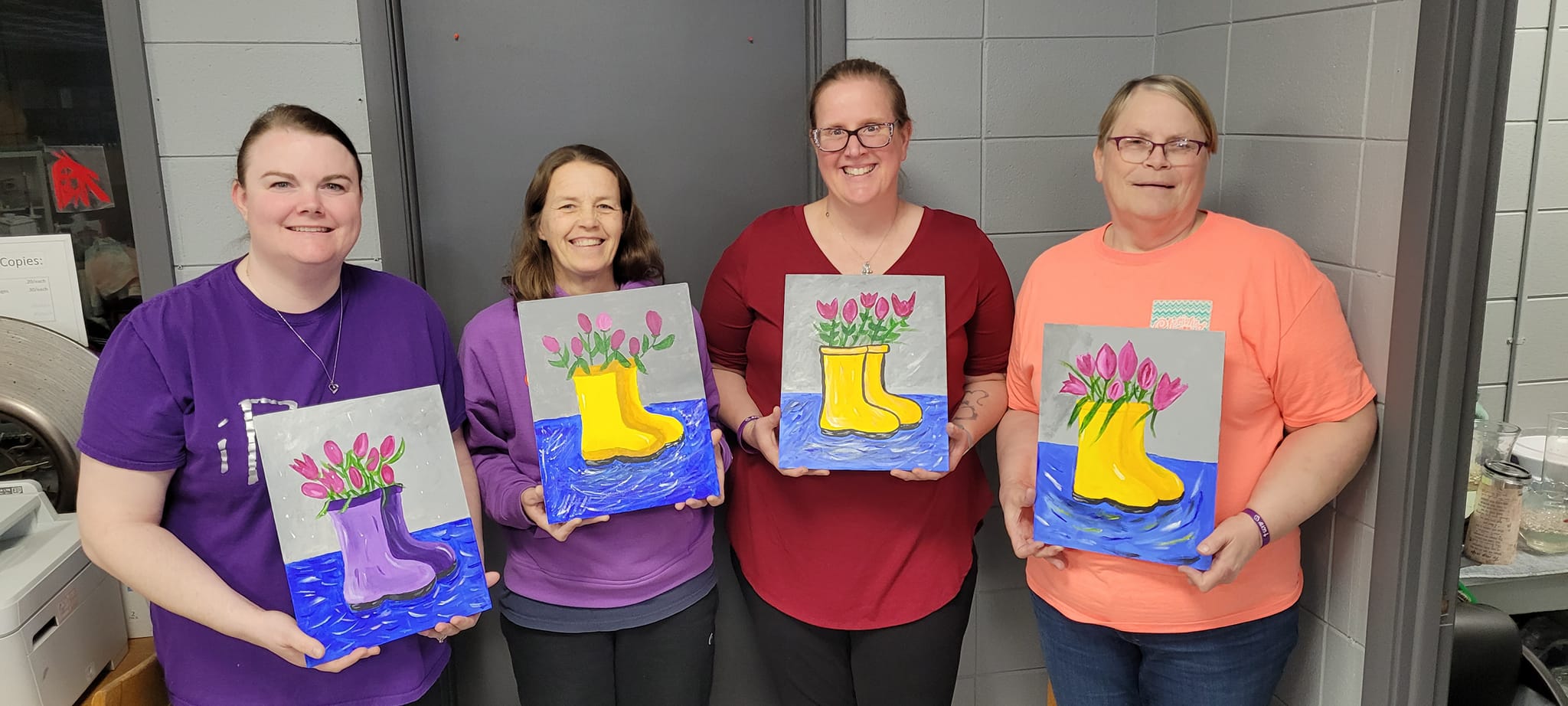 Crafting Magic at Creator's in Pocahontas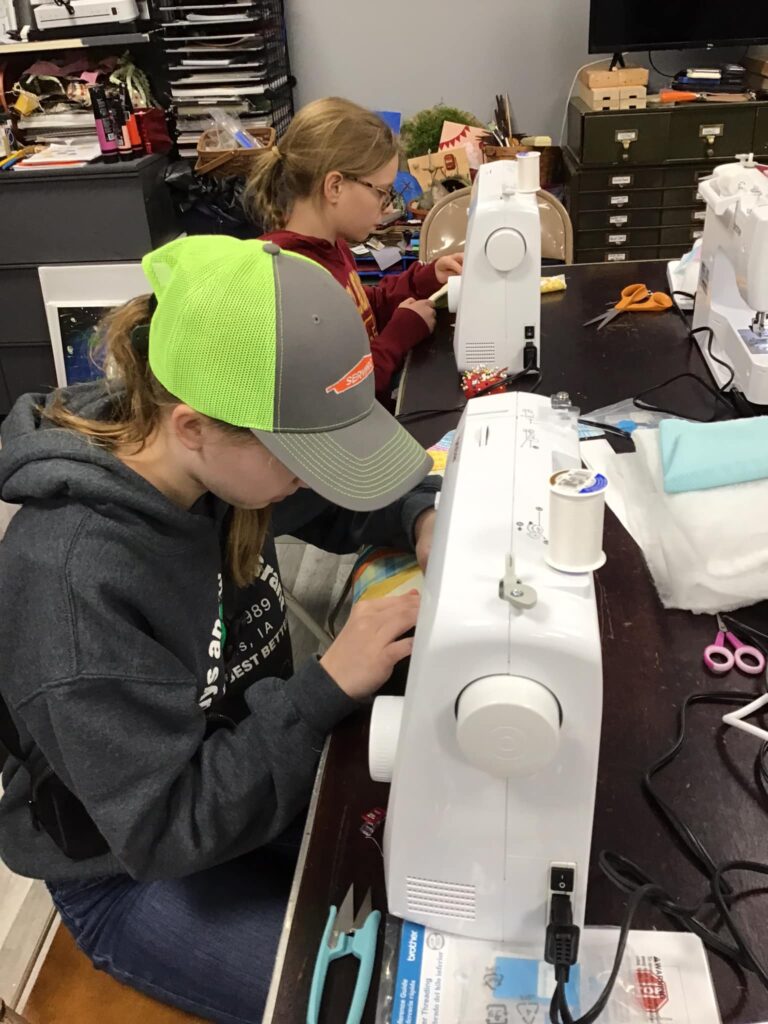 Creator's is one of the newer stores on the scene of Main Street in Pocahontas. Its catchphrase – books, crafts, and more – briefly highlights what visitors can expect when shopping in this retail store. What visitors and tourists may not realize is that it often hosts craft classes for groups of all shapes and sizes.
"It is a passionate pastime from growing up – to do crafts and share them with others," shared Karen McNeive, owner of Creator's. "I loved it as I was growing up and I saw this opportunity in Pocahontas to open a store that could support and share my passion."
Since opening in November 2021, Creator's has hosted a variety of classes and groups for craft nights. Including Cricut classes, step by step painting classes, and even a sewing class for local 4H kids in partnership with the ISU Extension & Outreach Pocahontas County office. These classes provide a fun pastime for family and friends, while allowing people to practice and hone their skills all for an affordable price.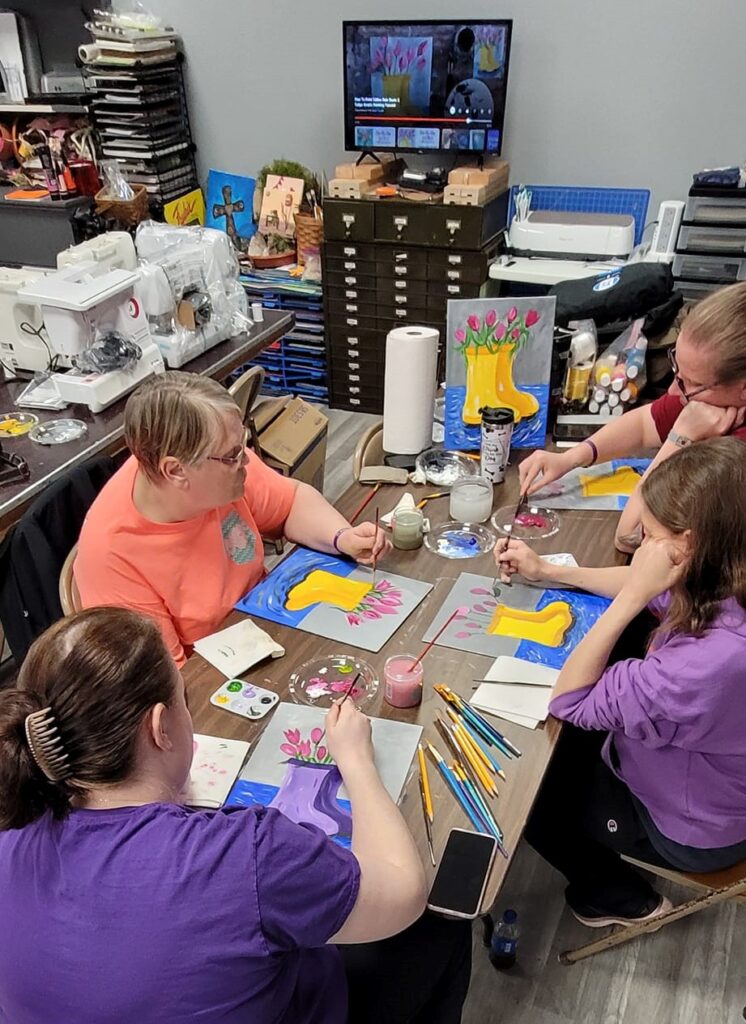 "We provide all of the materials, you just have to bring yourself a positive mindset!" McNeive noted.
Recently, the classes have moved from being a set time once a month to any time people are free. "Anyone can stop in when it works best for them to paint or craft," shared McNeive. "We want to make sure it is available when people have time. We'll post how long the craft or activity is expected to take and they can plan for it in their schedule."
The most recent example of this "anytime on your time" schedule is the rainboots painting class, which ran for one week during the final week of March. All of the necessary supplies are set up and ready for the artist at their convenience.

If you're looking for a fun family activity or something to do with friends or community groups, be sure to consider Creator's craft classes! Stop by or call to schedule a time your group can come in, and make sure to inquire about doing a specific painting or activity if there is one that piques your interest. Make sure to follow Creator's on Facebook to catch which weeks they are running a class!
Arts & Culture
Posted April 13, 2023