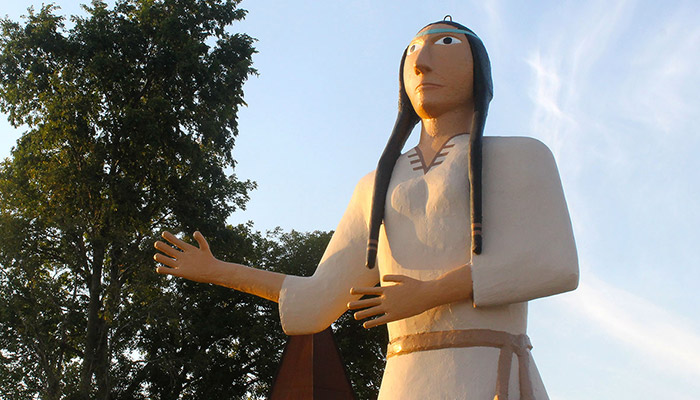 A Day in Laurens and Pocahontas
Have you ever wanted to travel off the beaten path? Pack up your family for the day and go somewhere new and exciting? Take off on an adventure and discover the best hidden secret in Northwest Iowa – Pocahontas County!
Pocahontas County is 579 square miles and is made up of 9 different cities, but 9 cities is probably a little much for one day, so we'll be highlighting the two biggest for this mini-excursion guide: Laurens and Pocahontas. Only 20 minutes apart, these quaint towns have recreational activities, historical places, and family fun attractions that can't be found anywhere else in the world.
Let's start in Laurens, today.
---
A Day in Laurens
The "Busiest Little Town in Iowa" is a rural hotspot for locals and tourists alike because – though it may be small – it is big with recreational activities. Start your day off by getting physical at Sportsman's Park. A new disc golf was recently added to the park, so you and the kids can enjoy the same fun and frustrations of regular golf whether it's sinking a long putt or losing the frisbee in the woods. Either way, the family is sure to have a laughing-good time. Disc golf not your thing? Try your luck at fishing the stocked pond or talking a walk on the trail instead.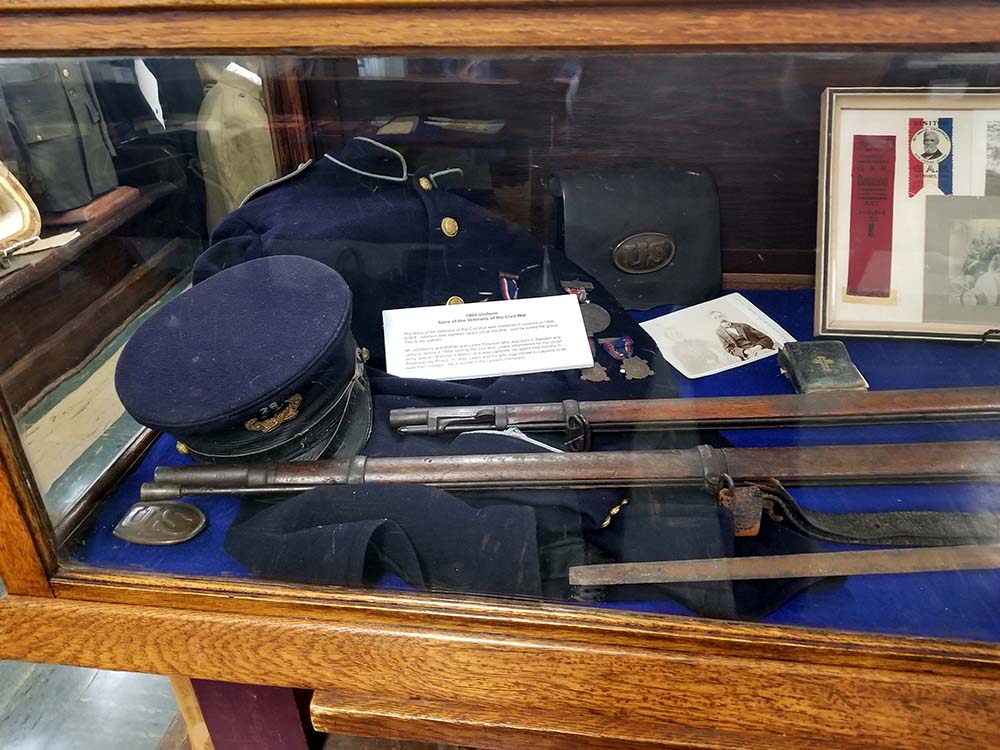 After getting your blood flowing, take a moment to cool off and take in some history at the Pocahontas County Historical Society Museum. Explore highlights of their collection through a variety of guided tours with our knowledgeable volunteers. Tours are free so schedule one anytime! Also, experience 3-D photos through our stereoscopic viewer, crank an old corn sheller, weave a few rows of a mini-rag rug. You don't have to be a kid to enjoy the opportunities to explore items in our collection.
By now, you're probably feeling a little peckish, so it's time to satisfy those cravings with a delicious Casey's Pizza. Call your order in, pick it up, and head back to City Park for a nice picnic in the park. The kiddos can play on the playground or make beautiful notes at the Freenotes Harmony music garden outside the Laurens Public Library. Now, move on to the second part of our journey by heading over to Pocahontas and finding out why it's called the "Princess City."
---
A Day in Pocahontas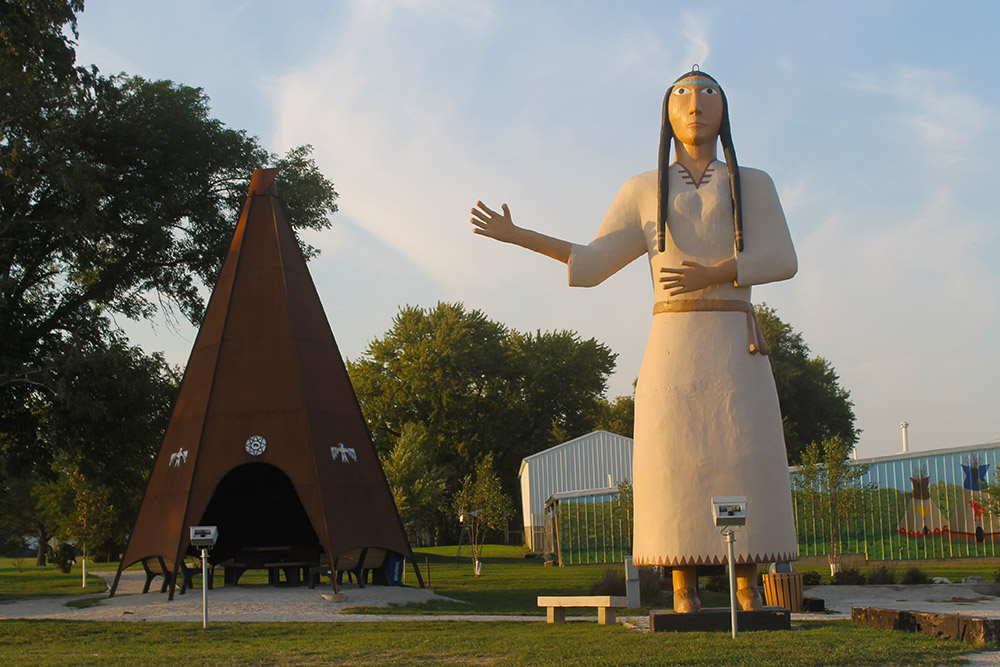 Start off with the town's namesake monument, Princess Park and the Pocahontas Statue. Here, you'll find a 30 foot-tall tepee, a historic log cabin filled with stories and artifacts, and murals painted by local students and volunteers. Oh, and there's also the 25-foot tall statue of Pocahontas herself. There's plenty of opportunities for a photo-op here.
Next, take a look at some of our local shops. The Kaleidoscope Family (previously Kaleidoscope Factory) is a must see. Originally opened by Leonard Olson, the shop is now operated by Leonard's family in memory of him. While Pocahontas's self-proclaimed village kaleidoscope maker isn't there in person to greet guests, his warm spirit is certainly felt when you step inside. You're sure to leave with a smile because, as Leonard always said, "It's really hard not to smile when you're looking through a kaleidoscope."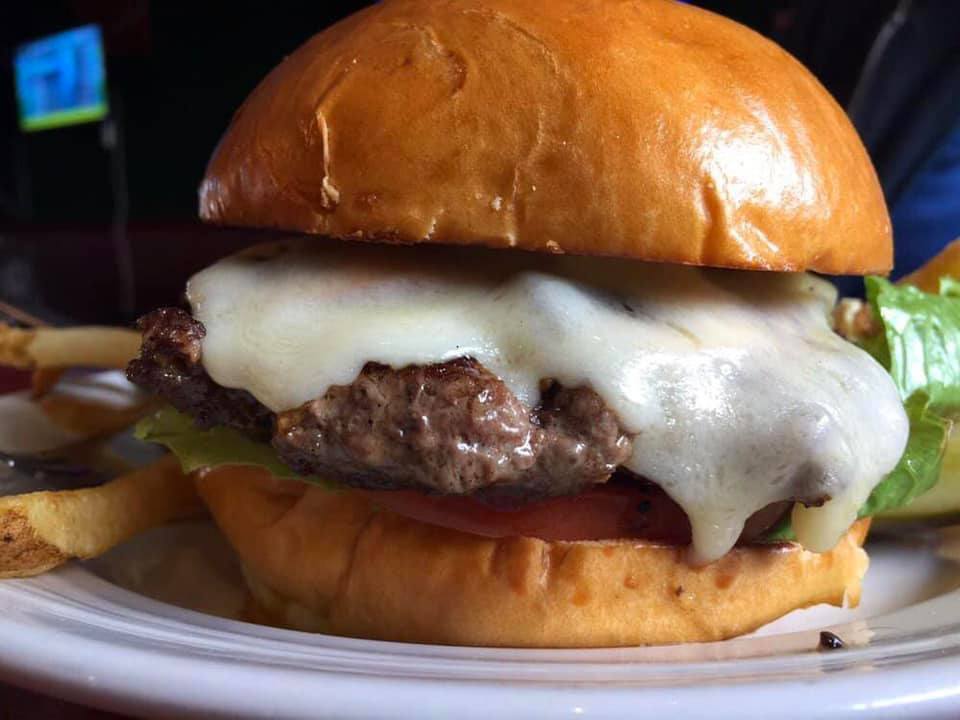 After that, take a stroll through the local art gallery, Paintings in Oil & Acrylics. This is not a typical art gallery by any means. Jerry has his studio in here, too. You can watch him create, or you can take painting classes! He paints on just about anything, like a farm scene on an old saw or a tractor on a cribbage board. Things you've never imagined!
Finish the day with dinner at The Zone, a bowling bar and grill. Have fun on the lanes and enjoy great American cuisine. They have a build-your-own burger menu, pizza, sandwiches, and great drinks at even better prices. It's the perfect way to end a perfect trip.
We may be small, but we don't skimp on opportunities for people to have a good time with us in Pocahontas County.
Trip Ideas
Posted August 4, 2020