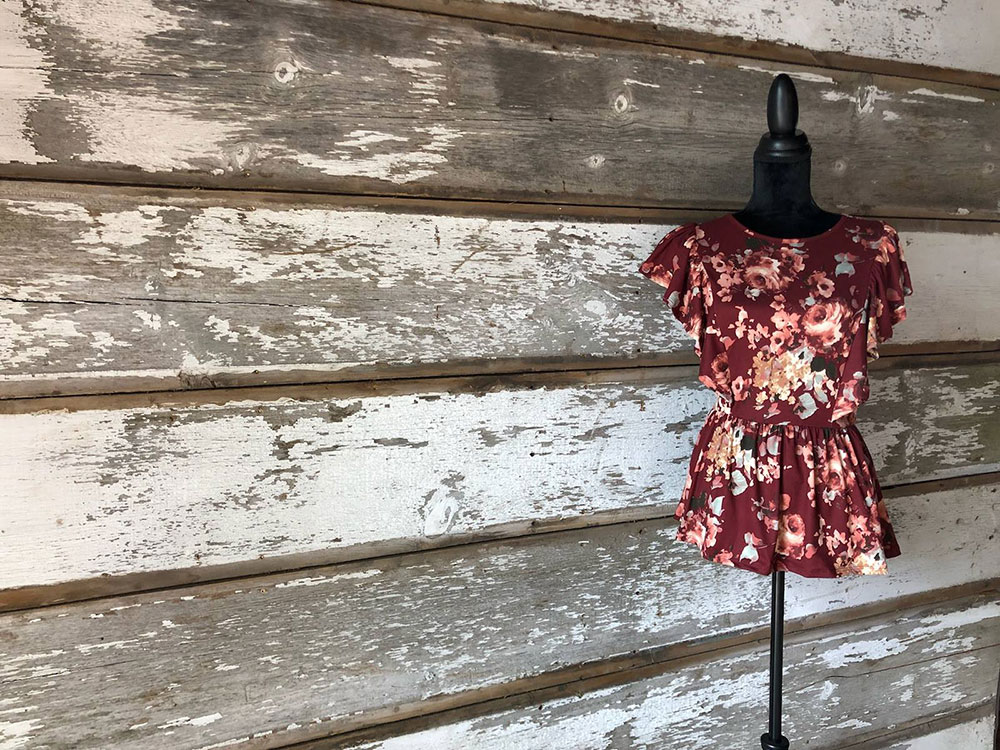 8 Great PoCo Online Shopping Experiences
Online shopping has become a rising trend, especially over the past decade. But did you know that there are some great online shopping options from businesses in Pocahontas County? In this blog, we've collected eight of the greatest options for shopping online in Pocahontas County!
Heart 'n Home
Heart 'n Home's website offers a comfortable shopping experience that is straightforward and easy to navigate. You can find plenty of home décor as well as many floral options when visiting their website, which is continually updated to include seasonal products and has plenty of filters to help you find exactly what you're looking for while browsing. They even have delivery and curbside pickup options available for placing your order!
---
William and Wesley
If you're looking for some new clothing options for your infant or toddler, consider checking out William and Wesley's website! They have several outfit combinations available for little kids, and a fun variety of women's clothing and accessories as well. You may also find a new plush toy or book for your kids from their play section! With a crisp design and easy navigation tools, you're sure to find customized items from William and Wesley that you'll love.
---
The Kaleidoscope Family
The Kaleidoscope Family is an Olson Family legacy that has been carried on through the years by the original owner, Leonard Olson's, family. The shop has attracted visitors from across the globe to see in person how a kaleidoscope is made and listen to the tales the family has to share about the shop's history. All of their goods are available for purchase and shipping on their online store, which features a wide berth of scopes, wooden puzzles and wooden toys.
---
Embrace Boutique
Embrace Boutique features several trendy fashion items for women who want to expand their wardrobe! From dressing up to staying more casual, they can provide a new look for just about any occasion on your calendar. Peruse through their various filters to find what fits your style and place your order online. Upon adding an item to your cart, you can choose if you want it shipped to you or if you want to do store pickup.
---
II Unique
II Unique is another women's boutique store that can add some fun to your wardrobe. Try browsing through their collections to find the exact fashion piece you're looking for or take advantage of the current sales they have! They also provide some great accessories available to purchase, some of which are handcrafted. Shipping is available to get your favorite new clothing item to you without having to travel to the store.
---
Aspen Leaf Café & Coffee House
Now that we've talked about retail businesses, let us talk about food! Although you can't order directly from Aspen Leaf Café & Coffee House's website, you can view their entire menu – complete with item descriptions and prices. This makes calling in your order to pick-up much easier if you're not sure what you're wanting to order, and they'll have it ready to go by the time you arrive.
---
Family Table
Just like Aspen Leaf, you can't order from Family Table's website but you can browse the full menus for breakfast and dinner. A nice perk they offer is having a drive-through window so you don't even have to get out of your vehicle to pick up your food! Whether you live in the neighborhood or you're just passing through town, Family Table offers a convenient way to order and pick up food while on the go.
---
Wood's Super Market
Wood's Super Market does have a website, but perhaps what is even more useful is their smartphone app! Both their website and app provide a look at their weekly ads and offer coupons for their shoppers. You can't place your order online, but it is a nice way to find the current deals and make your in store shopping a little faster. Plus, you can scan your coupons right from the app! To find their app, just search "Wood's Supermarket" in your app store and look for their green logo.
---
With this many great online shopping options available, consider placing your next order from a local business! It's important to support local businesses as they create community identity and give back to their communities in several ways. It has been studied that for every $100 spent in the community, $68 tends to stay in the community when spent at a local business compared to $43 from non-local businesses. You can find more information about the value small businesses bring to your community on this Iowa Small Business Development Center blog post. If you'd like to do some in store shopping to support local businesses, you can browse the Shop section of our website to find all retail businesses within the county.
Shop
Posted December 3, 2020