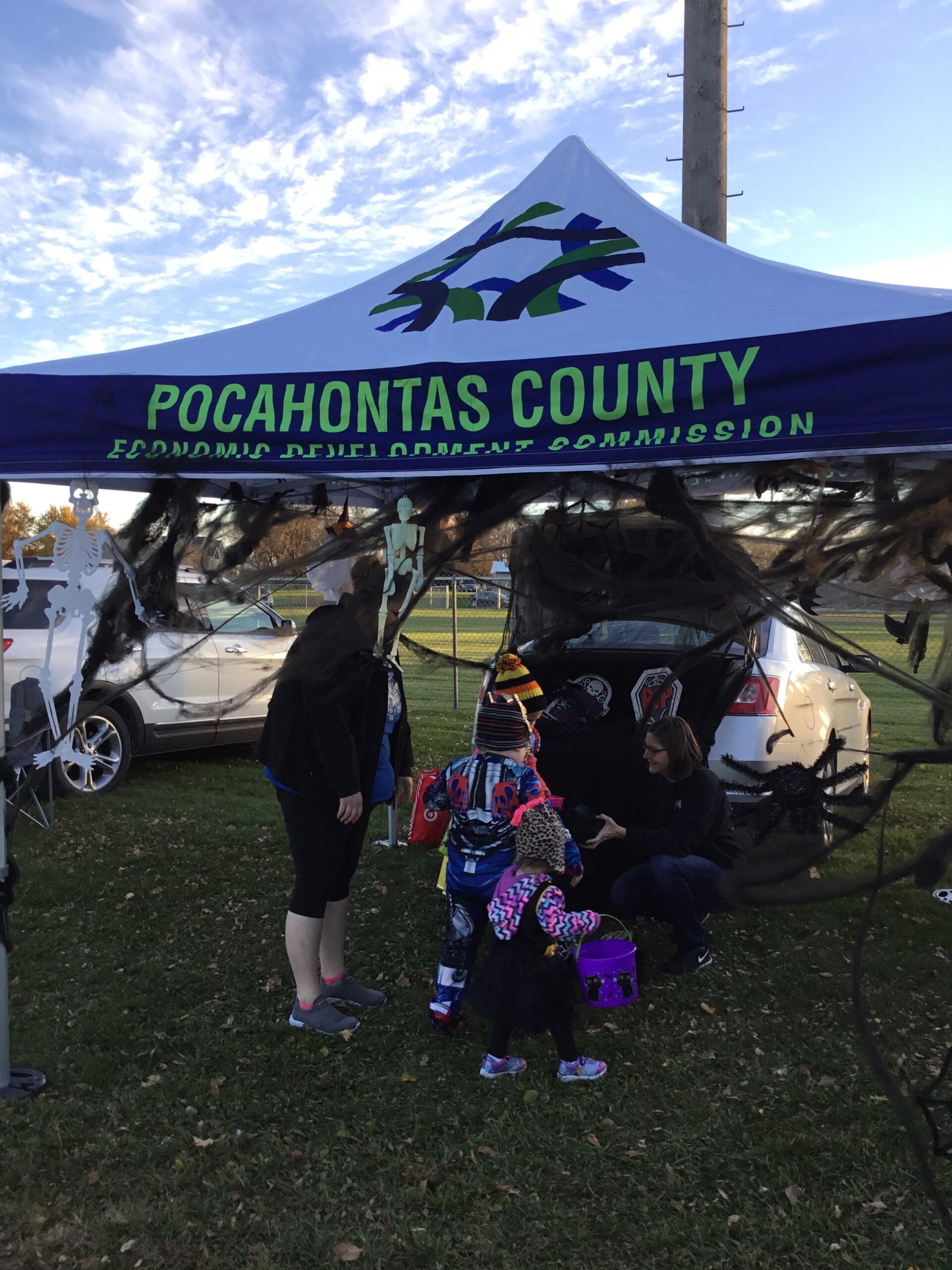 2020 PoCo Halloween Events
There are plenty of frightfully fun events happening during Halloween this year in Pocahontas County! We've collected all of the Trick or Treat times and activities you need to know about in one convenient location. Take note that all of them are happening on Saturday, October 31st. Here are the times for Trick or Treating in each community:
Fonda: 4:30 – 6:30 PM
Gilmore City: 5 – 7 PM
Havelock: 4 – 6 PM
Laurens: 5 – 7 PM
Palmer: 5 – 7 PM
Plover: 5 – 7 PM
Pocahontas: 5 – 7 PM
Rolfe: 5:30 – 7:30 PM
Varina: 5 – 7 PM
There's also Trunk or Treat events happening in a few of the communities! Here's the time and location for those:
Havelock: 4 – 6 PM on Main Street
Laurens: 5 – 6 PM South of Fire Station
Pocahontas: 5 – 7 PM on Main Street
But wait, there's more! Laurens is offering Halloween at their Care Center from 3 – 4 PM as families will be decorating windows and handing candy out from outside their loved one's window. (You can learn more about this event on the Laurens Care Center Facebook page.) There will also be a magician outside the Laurens Library from 4 – 5 PM everyone can watch! Magician Larry Dunbar will be providing plenty of tricks to satisfy everyone for their evening of treating! Come dressed in costume and for the weather. You can bring a blanket or chair to sit on, and be sure to watch their Facebook page for updates if it's raining.
Several of the communities have stated that households handing out candy will have their porch light on, so pay attention to if a house has their lights on or off. Some households may be choosing to not participate this year and that is okay! There is plenty of fun to be had and treats to eat this Halloween!

Did we miss an activity that's going on? Let us know and we'll get it added! You may want to check out some of the other annual events on our website to get them marked on your calendar!
Play
Posted October 22, 2020